nächste Veranstaltungen
17.07.2021

17.07.2021

18.07.2021
Herzlich heissen wir Sie willkommen an neuen Orten in und um Flims, die wir zusammen mit Ihnen entdecken und bespielen möchten: im Saal des Hotels Bellevue, im Waldschulzimmer Flims Waldhaus, im Berghaus Foppa, aber auch am Laaxersee, im Casti Aspermont in Sagogn und im Cinema Sil Plaz in Ilanz. Bewährte flimsfestival-Säle, die uns besonders ans Herz gewachsen sind, dürfen natürlich auch in diesem Jahr nicht fehlen: in der Waldhütte Salums, im Stall Schmid und im Jugendstilsaal werden ebenso Konzerte erklingen wie auch in der Freestyle Academy und am Flimser Wahrzeichen, dem Caumasee.
Unser abwechlsungsreiches Programm ist geprägt von Bündner KünstlerInnen wie Flurina Sarott oder Domenic Janett, Schweizer Persönlichkeiten wie Viviane Chassot oder Simone Zgraggen und weltbekannten Musikerinnen wie Emma Kirkby oder Elisabeth Leonskaja, aber wir dürfen in unserem 12. Festival auch viele andere Formationen verschiedener musikalischer Sparten begrüssen. Und genauso sehr freuen wir uns, Sie – liebes Publikum – wiederzusehen. Denn ohne Publikum, ohne Unterstützung und ohne Ihren Zuspruch wäre das alles nichts. 
Dankbar sind wir Ihnen für Ihre Treue, und wenn Sie uns auch 2020 wieder besuchen, dürfen wir Sie zu unserem immer zahlreicher werdenden Stammpublikum zählen. Darauf freuen wir uns. Bis bald!

Read in English
Flims Festival is set in the spectacular scenery of the mountains, rivers and glaciers of the Canton Graubünden. The programme runs throughout the year with its central showcase taking place in July & August. This year represents its 9th edition, displaying a musical feast of outstanding performances. Its aim is to present before audiences international artists of high quality in the field of classical music as well as in folk and jazz. The artistic line-up will include Nicolas Senn on dulcimer sharing the flavours of the Appenzell region in the musical form, Pepe Romero to delight and thrill with his colourful musical interpretations on the fiery flamenco guitar, Le Phenix Ensemble will take audiences on a journey through Nordic landscapes with Grieg. The highlights of classical repertoire will be celebrated with the enchanting music of Mozart, Beethoven's captivating and energising innovations and thrilling passages of Paganini. Inspired by nature, in nature, the music will flow from the lake Cauma, climb its peaks up the mountains and blossom in the beautiful surroundings of Flims. Flims has adopted green as its logo colour; symbolising nature and the inspiration that artists have always drawn from the natural world, all working in harmony. Join us in these celebrations and immerse yourself in the range of emotions and feelings that spring from such artistry: sometimes bright and uplifting, other times demonic and raw, often melancholic and soulful - all of them part of human experience and, through art, aiming to attain beauty. Bring on the grin, let the green violin festival begin!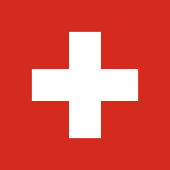 In Deutsch lesen
---